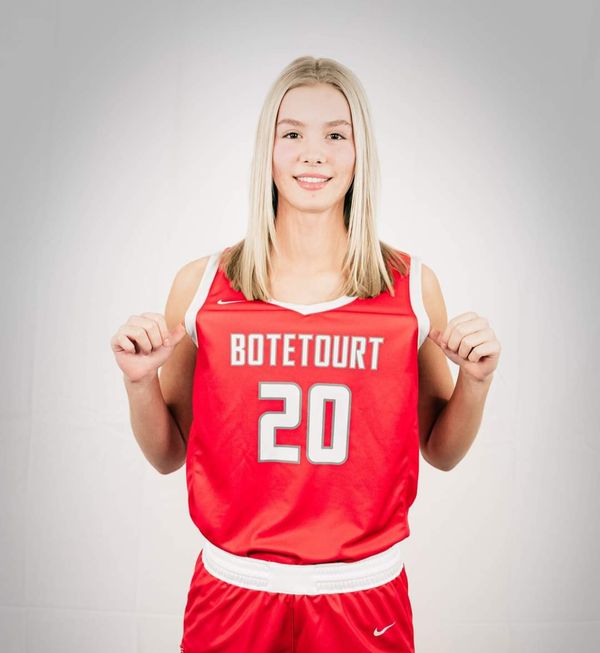 Date of Birth: June 22, 2005
Hometown:  Roanoke, Virginia
School: Lord Botetourt High School
GPA/SAT/ACT: 3.91
Other Sports: Eventing
2024 Rankings:  
#2 Forward in the State of Virginia - Major Movez Media. 
#8 Forward in the State of Virginia - Prep Girls Hoops.
                              
Sports Awards:  Virginia State All-Tournament Team. Region All-Tournament Team. 2nd Team All-State. 2x 1st Team All-Region. 2nd Team All-Region. 1st Team All-District Southwest. 2x 2nd Team All-District. 
 
Scholastic Awards:  A Honor Roll. NHS Member.

Potential College Major: Science

BRHHM Scouting Report:  Agile, mobile big with a very consistent midrange jump shot. Footwork beyond her years. Protects the rim with her life. Shot blocker! Can play back to the basket, face up, pick and roll game, and finish with both hands. Free throw shooting maestro. Guard speed. Relentless rebounder. High motor. Passes well out of the post. Plays with heart and through injuries. Can put the ball on the floor and start your transition game. EXTREMELY COACHABLE. 

Think: Liz Kitley
Major Movez Exclusive Interview