Welcome to BRHHM Galaxy
BRHHM Galaxy is supported by multiple vendors & companies partnered with BRHHM Sports to personalize your experience with this movement!  If you have a product to offer through the Galaxy contact us.  All gear offered in ANY COLORS.   BRHHM Galaxy proceeds support BRHHMGirls Travel Hoops, Community Functions of BRHHM Sports, BRHHM International Philanthropy, & much more! 
BRHHM Gear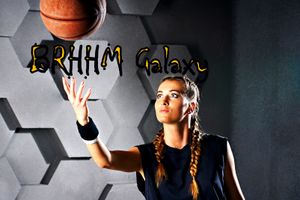 BRHHM Services
1 on 1 Training
$100.00
Save 25.0%!
$75.00
See Whose Got Next for Details or pick a black box on the calendar for booking. BRHHM Sports Calendar for Availability 1st come 1st serve
Read more…
Coach BRHHM to Your Team Practice
Coach BRHHM will come to YOUR practice for interactive training with the players!
Read more…